age- 15

location- West Palm Beach, Fl.

picture of urself-(required)(make sure u use the lj-cut)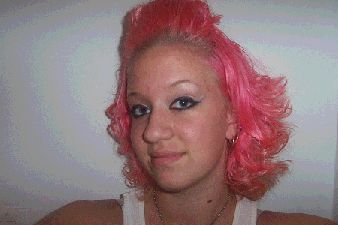 favorite bands- the scarred, the dingees, the havoc, against all authority, officer negative, foregone conclusion, headnoise, one-21, lars frederiksen and the bastards, op ivy, the deal, the last hope, vice squad

any comments towards the band?- uhh, i think theyre one of the coolest Christian bands ever.. theyre so, I dont know.. real-like. Like, they get up on stage and do theyre thing, but.. then they cry during a Worship song. And they do what the fans want.. like, even if they dont wanna play a slow song, because they want the crowd to get into it.. but everyones shouting "Made it this Far".. they do it. Even unpracticed.. '

Teehee, I just realized Im wearing a Havoc shirt right now.